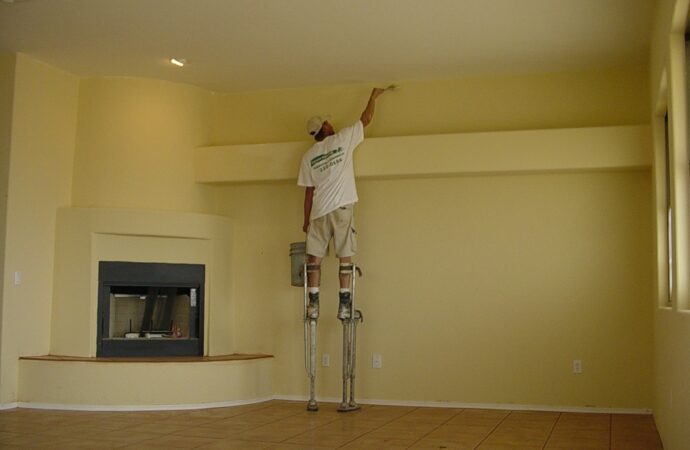 Not familiar with the term "Residential Painting"? Perhaps you know it by another term – House Painting. Did you just buy a new house and want it to be repainted? Or you could just be tired of the color your house had for years. Want a new shade for your home? Well, you may want to consider hiring Professional House Painters. These are experts in interior and exterior painting. When you hire professional painters, you can rest comfortably, knowing that your home is in good hands while you relax and send your worries away with a drink of lemonade on the hot summer days.
Are you interested in having your home painted? We, Pasadena Professional Painting Contractors, are at your service. Cast your worries and doubts away, because now, you have a team of painters who will work long and hard to improve the aesthetic and structure of your home! Do you have any thoughts on what shade of color you would like your home to be painted? If you do, let us know, and we will begin the painting process in no time. If not, we will figure it out together. Let us know what kind of vibe or color options you have. We will discuss together how to narrow down the color of your home. If you would like, our team can also consult you on the best colors depending on your surrounding structures, if you wish it to match with any of your outdoor structures. Rest assured that our team will not dictate the color of your home. You are free to choose the color that you would like your home to be painted in. We are happy to start on your home project as soon as you come to a decision on which color you would like your home to be painted in. Then, we will begin painting your home.
Our services include (but are not limited to) Interior Painting, Exterior Painting, Cabinet Painting, Wallpaper Removal, Plaster & Drywall Repair, Popcorn Ceiling Removal, Garages, and even Basements! There is no home project that is too big or too small for us. Let us know your requirements and concerns. We are confident that we can come to an agreement.
Reach out to us today and have your home painted the way you have always dreamed! Pasadena, the only Professional Painting Contractors you would ever need in your life.
Here is a list of our services you can get at Pasadena TX Professional Painting Contractors:
We service all of Texas. Below is a list of cities most of our services are at on a daily basis: