Welcome to Pasadena Professional Painting Contractors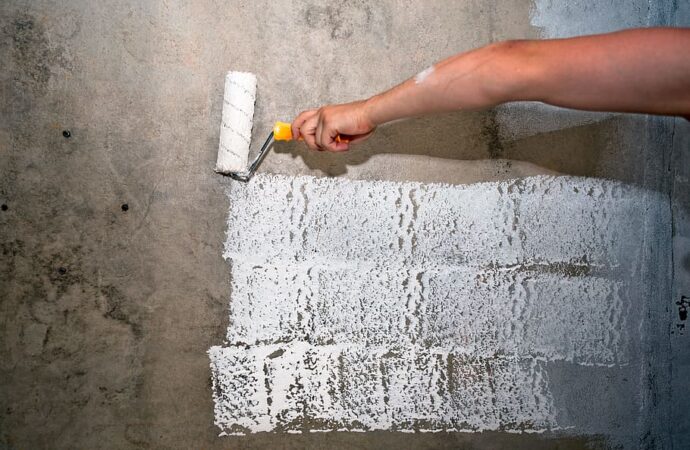 One of the best things you can give to your building is an excellent coat of paint. Apart from offering the desired protection to your property, the paint will also give your building the desired aesthetic appeal. Therefore, the right painting will make your building durable and attractive. It is one of the best ways to enhance the value of your property.
However, you cannot achieve this objective unless you hire the right professionals for the work. You need people who have a clear understanding of what the painting work entails. Even though Pasadena has several painting companies, not all of them will do an excellent job when it comes to painting.
Therefore, you need to do your homework well to be able to choose the right professionals. You need a brand that has a proven track record of delivering high-quality paint at the most competitive rates. No other brand can achieve such competitive rates better than Pasadena Professional Painting Contractors. We have all that you need to make your building stand out in your neighborhood.
Our company offers both residential and commercial painting solutions. When it comes to your place of residence, we will help you to choose colors that will make your home more inviting. Everyone wants to stay in a place that is cool and welcoming. One of the best ways to achieve this objective is by using the right combination. Our professionals will help you choose the colors that bring the best out of your home.
We are also well-trained to offer the best services when it comes to commercial painting. The secret here is to bring out a paint that is a true reflection of your brand image. We also do both interior and exterior painting. Our secret to success is the fact that we customize each project to the individual needs of the person. The reason is that no two projects are the same when you analyze them in terms of functionality and appearance. Therefore, we take a customized approach whenever we are working on your painting project.
The other thing that makes us stand out is the quality of paint that we use. The company only uses painting products that are ISO certified. It shows you the great value that we attach to quality. You will never come across our painted structure peeling off. The reason is that we know which paint brands will work best for your interiors and exteriors. We'd rather you spend more on the raw materials as long as you are going to get long-lasting results.
The assurance of durability is what makes us attract new customers and retain the existing ones. It explains why we commend the largest customer base when it comes to painting in Pasadena. Most customers trust our painting company because of its quality. It is a good idea to use our brand if you are looking for painting experts who will not let you down.
Like any other industry in the market, technology has been growing significantly when it comes to painting. Our company has been on the leading end when it comes to the adoption of new technology. We use modern equipment in implementing all our painting jobs. This tells you that we produce the most efficient results in the region.
It will take us a very short period to work on your project courtesy of the use of modern equipment. The good news is that we still maintain high-quality standards despite the fact that we implement the project within a short time frame. It helps us to save time on our side and for our customers.
Remember time is a valuable resource and we should make maximum use of it. You cannot redeem your time once it is lost. Therefore, we work around the clock to give you the best within the shortest period of time.
With modern technology, we significantly reduce our costs of operation. It tells you why we find it value-adding to invest in modern machinery despite the fact that they are too expensive. We discovered that these machines take a very short time to repay their costs. Therefore, it is a viable investment because of the high levels of returns.
Due to the low operation costs, we pass this benefit to our customers. You could have been wondering why we offer affordable rates and still manage to deliver high in terms of quality. The secret lies in the tools of the trade that we use. You will not get better deals in the market apart from what you receive from our company. Feel free to call us today if you want to be a beneficiary of these brilliant services.
It is good to make sure that you are using a licensed company all the time. In case a problem happens during the implementation of the project, you will always have a fallback if you were dealing with a legit brand. One thing you need to understand is that ignorance is no defense of the corridors of law. Therefore, you have to do your homework well and make sure that you are choosing the right brand for the work.
You can be sure that you are in the right hands when you hire our painting company. We have all the business licenses that a company needs to carry out painting work in Pasadena. The company is more than willing to share these details with all our customers. You are free to validate this information from the licensing authorities of the state.
We are a law-abiding company and will meet all the requirements of the regulator. Therefore, there is nothing to fear when you choose to hire our company. We do our level best to exceed your expectation because we don't want the regulator to cancel our license.
Like other jobs, painting work has its own share of risk. Therefore, you should not take anything for granted whenever you are hiring painting professionals. The risk will be higher when you are painting high surfaces like top walls or roofs.
As a painting company, we have done our level best to make sure that the working environment is safe. Therefore, you will rarely hear about the cases of accidents when dealing with our brands. Do your research well and you will discover that we have the least cases of reported accidents in the region. Safety is one of the factors that enhances our reputation in the market.
However, there comes a time when these accidents cannot be avoided. Suppose a person falls from the top roof. The contractor can sustain serious injuries or in the worst cases lose his life. There is no way we will leave anything to chances because we have seen even the most talented painters getting accidents.
As a homeowner, you cannot afford to pay for such huge compensations. It tells you why we have decided to take a comprehensive insurance cover for all our employees. We don't want to expose you as our valuable customer to any unnecessary risk. In case of an accident, the insurance company will come in to settle all the claims.
We take our premiums with reputable companies that have a proven track record of settling claims. No one will want to go for a company that is highly evasive when it comes to settling claims. You are welcome to hire our services if safety is part of your selection criteria.
It tells you that we have the best interests of our customers at heart. No other brand cares for its customers other than us in the region. If you visit the Better Business Bureau, you will rarely come across a complaint from our brand.
Truth be told, no company will have a satisfaction rate of 100%. You will always have a few customers who will complain about your services. Otherwise, we follow up on every single case and do our best to satisfy each individual customer. We know that the customer is the king and will do all that we can to exceed your expectations.
Our reputation in the market is always the best. Customer services come top on our priority list. When you book an appointment with our company, you can be 100% sure that we will arrive in good time. The crew does not tolerate any form of lateness when it comes to serving customers.
The company understands that time is money and will want to make the most of what we have. It tells you that Pasadena Professional Painting Contractors know their responsibility in the market.
We also have the best warranty conditions for all our services. In case you are not satisfied with any of our services, we will repeat the whole project at no extra cost. Most of the beautiful designs that you see in the market come from us. The pros will make sure that the theme of your entire project flows seamlessly. We don't allow any form of conflict in your colors.
You can book our services by visiting our physical office in Pasadena. You can also give us a call or contact us through the website. Technicians will listen to your needs, pay a site visit, and give you a free quotation for the work. We are a trustworthy company and hence have no hidden costs. The amount that appears on the quotation is what you will pay. In case something comes up and we need to make changes, we will alert you upfront.
There is always a justification for every price that appears on your quotation. We are the most transparent painting company in Pasadena and will not try to hide anything from our customers. Ask for any clarifications and we will be more than willing to provide an explanation. It tells you why we have a large base of loyal clientele.
We offer a broad range of services to our esteemed customers. When you hire our company, you will get virtually all the painting solutions. You will save yourself the trouble of moving from one company to another in search of a painting professional. It will help you to save both time and money. As a rational consumer, you can be sure that we will help you to maximize the utility. Here is an overview of the services that we provide to our esteemed customers.
Here is a list of our services you can get at Pasadena TX Professional Painting Contractors:
We service all of Texas. Below is a list of cities most of our services are at on a daily basis: