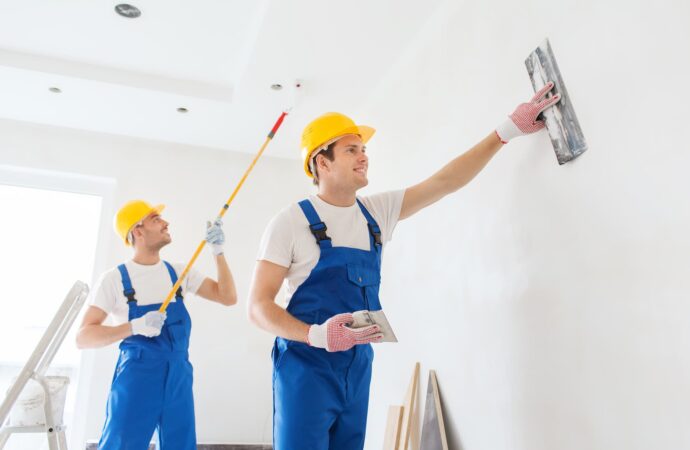 How can you differentiate an amateur from a Professional Painter? An academic scroll or a University Degree does not guarantee that you have snagged yourself a professional. Here is how you can tell a wannabe painter from an experienced one.
Did you know that you do not have to work with a person to know that they are professional? The following qualities are what you can spot from a Professional Painter even before working together. Timeliness, Attention to Details, Wealth of Experience, Courtesy.
What do we mean by that?
During your first appointment with the team, are they punctual? Or are they tardy? Even so, if there was a reason for them to be late, they could at least inform you so the appointment can be rescheduled. If your painter is okay to leave you in the dark and allowing you to wait for them to show up, wake up. You should be watching out for this person. How will they meet your deadlines if they can't even ensure that they are on time for your first appointment?
A painter should pay attention to detail. Would you want someone to sloppily paint over your walls? Before hiring a painter, you should test their ability to pay attention to detail. Show the painter a portion of your wall that is rough around the edges and possibly have nail holes. Ask and observe how your painter examines the space. See what your painter suggests. For example, will he smoothen the surface with primer?
Need we say more? We bet that nobody would want to hire or work with someone that is ill-mannered and have no respect for you.
We agree that experience should not be the basis you use to choose your painter. However, it would be a good quality to hold as an advantage. Why? Because an experienced painter should know the standards and best practices out there.
Need a Professional Painter with all the listed qualities and more? Reach out to Pasadena, Professional Painting Contractors. The only contractors you would ever need to hire!
Our company has all that it takes when it comes to the painting of various institutions. Here are the main printing solutions that our company provides to the residents of Pasadena City;
We service all of Texas. Below is a list of cities most of our services are at on a daily basis:
And all other cities throughout Texas, just fill out the form below for a free quote!
Feel free to request a free quotation now!